2021 - 2022 Academic Year Planner for OneNote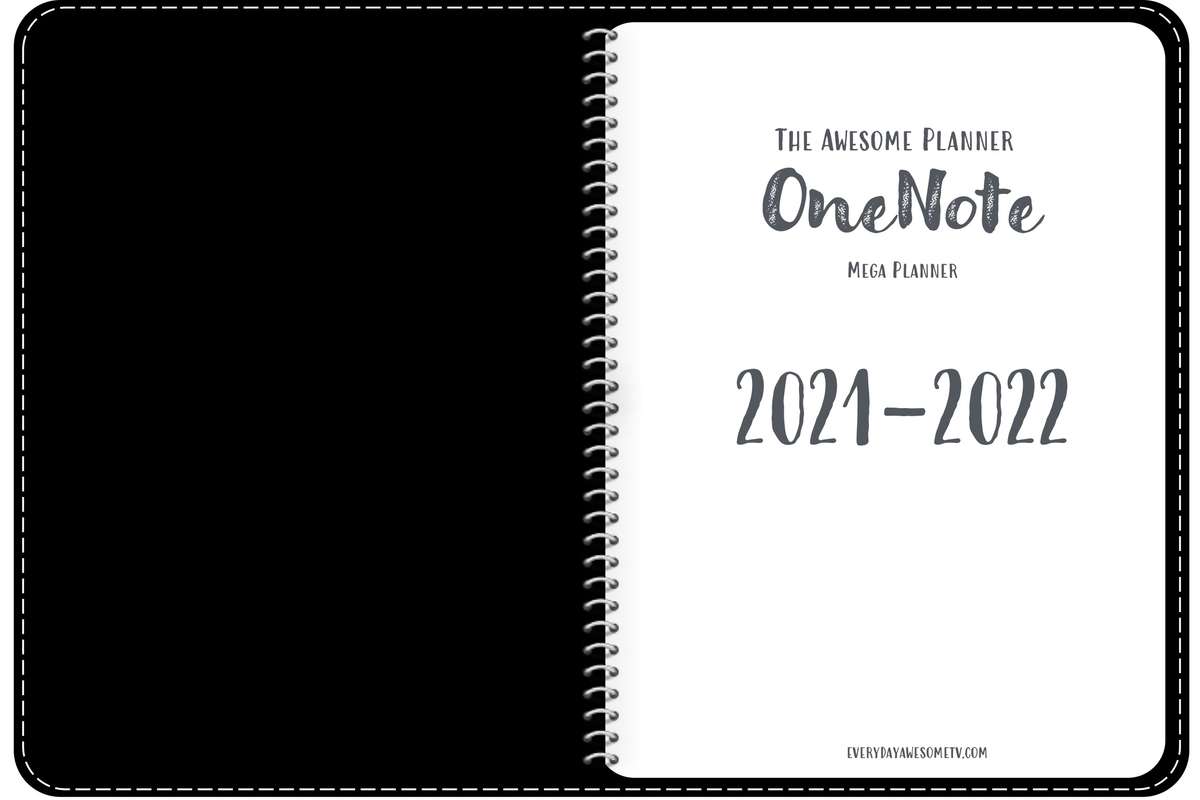 OneNote Planners for the Academic Year
The academic year planner is now available. Right now you can purchase the planner with a black binder. More colors and/or options will be coming in the next month.... so keep watch and make sure you are signed up to the newsletter to get notified of all new releases.
See the product page!
Academic year planners are mid-year planners.
If you aren't familiar with this type of planner, they generally run from July - June. Everyday Awesome always adds on an extra month or two to get you going.

This year the planner starts in June 2021 and runs through June 2022. The planner is perfect for students and teachers... or anyone who runs their schedules in conjunction with a school year.

At this time, the only color available is black. There are plans to add at least one more color sometime in June.
2021 Planners are now on sale 40% off!
If you prefer to plan on paper...
If you prefer to plan on paper.....
Everyday Awesome now has a selection of paper planners available. All of the current designs are totally undated and can be started anytime. You choose the day you wish to start your monthly and weekly calendars.
Academic year planner... available now!